CircleChek wins at Capstone Design Symposium
April 02, 2019
CircleChek is the 2019 recipient of Pasupalak Velocity Computer Science Capstone Award.
The team that includes Rebecca Brown, Jason Williamson, and Bing Xu Hu, all fourth-year computer science students. The project was designed as a solution to a problem encountered by Jason's brother, a manager of a fleet of heavy machinery. It was hard to track his vehicles and equipment, and problems that should have been caught while minor, weren't getting identified soon enough. Based on initial interviews, feedback, and user testing conducted with vehicle operators and management, the first CircleChek app was created.
Cheriton School of Computer Science.
Along with the award CircleChek won 15k in prize money and acceptance into Velocity, University of Waterloo's startup garage.
"We found a mix of technical execution and market understanding with your product, and we're excited to see that continue through your involvement in the Velocity Garage." wrote Pat Martinson, Campus Lead Mentor at Waterloo Velocity.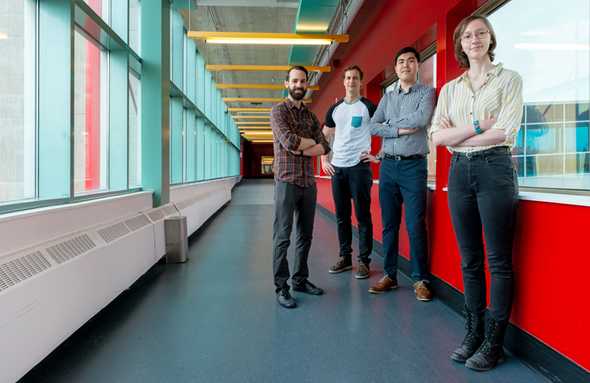 L to R: Pat Martinson, Campus Lead Mentor, University of Waterloo Velocity, with members of team CircleChek — Jason Williamson, Bing Xu Hu and Rebecca Brown
---