Our Features and How They Help Your Business
January 10, 2020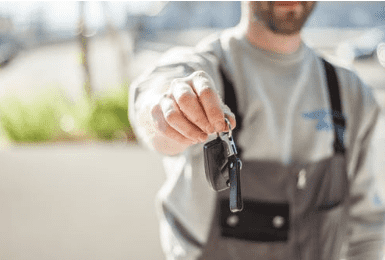 Our product was designed keeping the user in mind. For us, features in our product is quality over quantity. At the end of the day, CircleChek is a product where intuitiveness and usefullness is the most important.
All of our features was designed to increase your business' bottom line.
Easy to Setup and Maintenance free
Compared to competitors, setting up CircleChek is a breeze. Unlike competitors, setting up CircleChek only takes minutes and requires no setup, consultation, or hardware purchases/fees.
How Getting Started With CircleChek is Easy…
There are no operator sign-ins nor are operators required to be retrained or setup their device. Managers don't have to micromanage operator accounts or devices. Once the QR-code is setup, all operators need is to download the app and completing inspections are as simple as scan and go.
QR-codes only need to be setup once and last a vehicle lifetime, there is no complex hard-to-use hardware that requires specialized training.
Intuitively Informative
We only want to draw your attention to things that need attention. We're constantly reaching out and engaging with our customers in creating the best product for everyone.
On our summary page you can view details like days since last inspection, and general status of vehicles for all your vehicles in a single place. Navigation is easy between different inspections and vehicles and is only 1 button click away.
PDF work-orders can be generated on demand, soon work-orders will also be completed with a scan of the vehicle QR-Code like inspections are.
Audits also become easier and less stressful as PDF audit reports can be easily generated for each vehicle which can be directly sent to auditors.
Email notifications will be sent out everytime an inspection is completed so you are always in the loop.
Saves You Time And Money
We understand your business' bottom-line is the most important. At the end of the day, CircleChek is designed to increase that bottomline.
CircleChek will transform the inspection processes from an expense to one that produces value for your business. With our analytics, we'll help you increase safety, lower maintenance cost, and reduce downtime events which all leads to a better bottomline.
Checkout 5 Ways CircleChek Can Benefit Your Business…
Not only are there tangible savings and gains, but you also gain peace of mind through our 24/7 coverage.
When it comes to audits, inspections, workorders, and compliancy, CircleChek has you covered.
Calculate Your Savings And Gains.
---